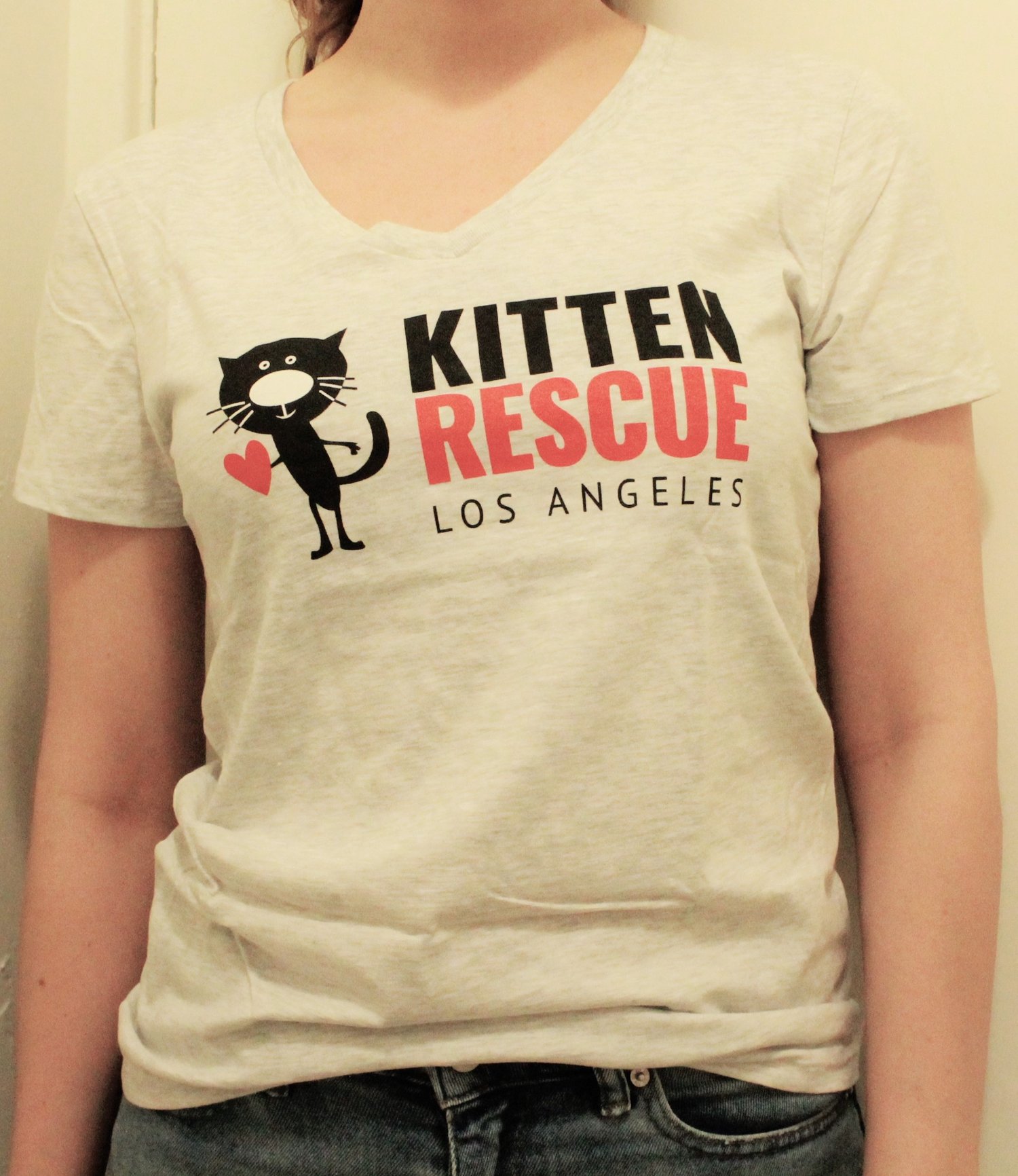 Compassion for animals is always in style! Show your support for kittens in need with a Kitten Rescue t-shirt -not only does it advocate for a great cause, it also goes well with pretty much everything! This shirt is the perfect gift for the animal lover in your life. All shirts are printed on super soft, 99% cotton Hanes Nano-T's.
Color: Grey
Women's sizes are available as v-necks
Men's sizes are available as crew necks
**message to check for more sizes
$20 buys a tray of vaccines to keep our kittens healthy and protected from deadly diseases, three cases of formula to feed bottle babies, or two bags of blankets to keep our Sanctuary cats cozy and warm.