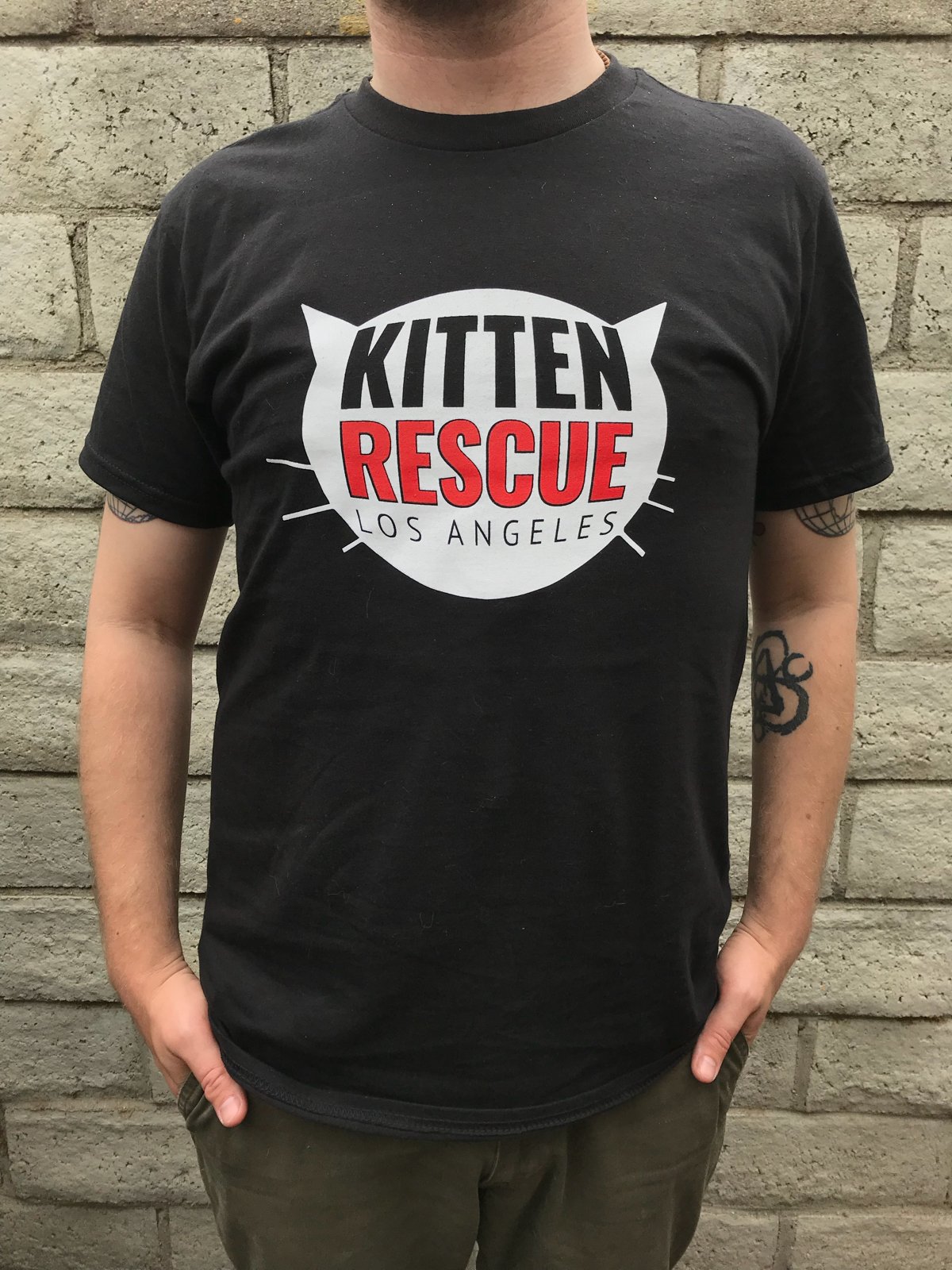 Show off your compassionate side in our stylish new design! These shirts feature our cool, eye-catching new design, and they go with pretty much everything.
Color: Black
Men's style crew neck
$30 buys a tray of vaccines to keep our kittens healthy and protected from deadly diseases, three cases of formula to feed bottle babies, or two bags of blankets to keep our Sanctuary cats cozy and warm.